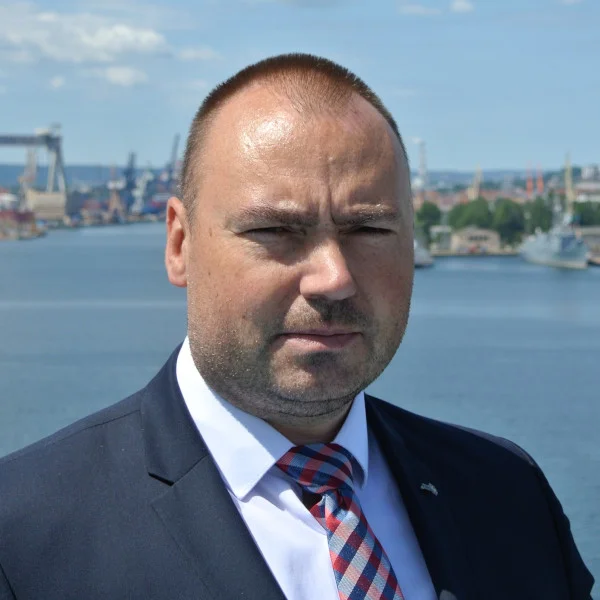 Commercial Director, Port of Gdynia
Commercial Director at the Port of Gdynia. Project manager of the significant investment in the Pomeranian District, the Outer Port.
Experienced manager in the field of comprehensive project management and acceleration of innovative solutions for the maritime industry. He participated in initiatives supporting the SME sector and cooperated with corporations as part of startup projects. Chairman of the Council of Intelligent Specialization of Pomerania in the field of offshore as well as port and logistics technologies.
A graduate of the University of Gdańsk at the Faculty of Management, the Department of Economics and Organization of Enterprises and the Department of Investment and Real Estate in Sopot.
Maciej Krzesiński is a member of the Management Board in the Baltic Port Organization.