Baltic Ports Conference Ystad, Sweden, 6 - 8 September 2023
Port of Ystad is facing the future by, amongst many things, developing the port infrastructure with new ferry berths to service the transport and logistic market making it possible for vessels up to 250 meters length to call the port.
In the City centre of Ystad, shaped by trade and shipping over the centuries, you can wander among medieval oak half-timbered houses and hand-made bricks and grand 19th-century palaces. Our centre is an open mall. Ystad is nestled in a hilly agricultural landscape. Here, castles, galleries, artisans and cafes come together, scattered like little pearls. The major events succeed each other: opera, theatre, markets, and festivals. Ystad has four miles of sandy beach facing south.
7 September 2023 - Evening cocktail
We are pleased to invite you to experience an amazing adventure at Ystad Studio Center.
Visit, experience and create in the world of film 
At Ystad Studio Visitor Center you step right in into the world of film. Here you can experience 400 sqm of film creation. You will find a world full of inspirational film environments and exciting things to do. Immerse yourself in the world of Manekell's Wallander, have fun in Cirkus Imago's arena or join a space trip with Pax.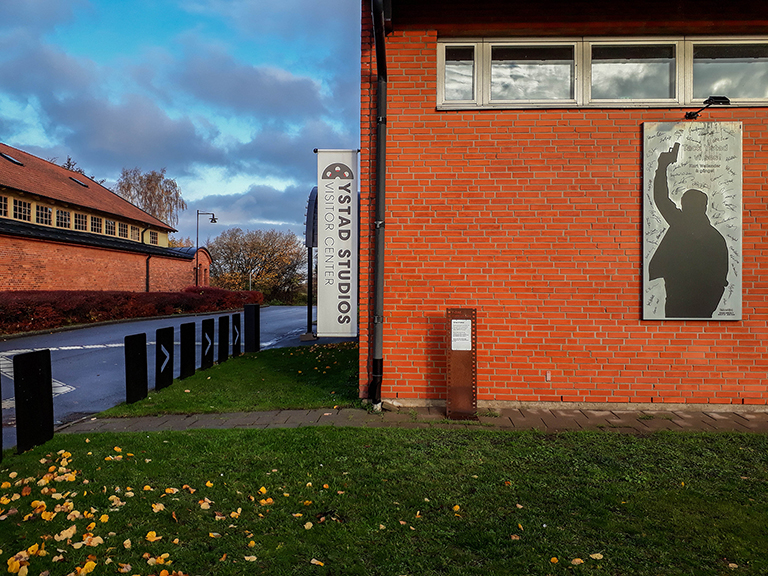 Organiser and Strategic Partners