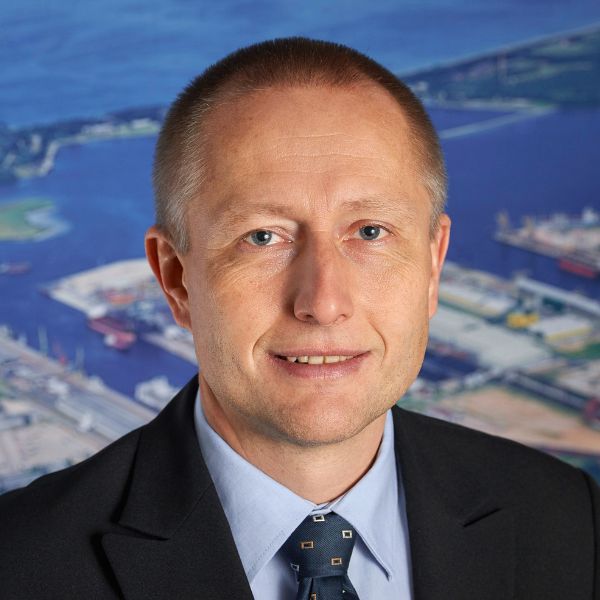 Managing Director, Port of Rostock
Discussion panel: How does the introduction of increasingly bigger vessels impact the ferry and ro-ro market in the BSR – potential challenges to keep in mind for the future?
Dr. Gernot Tesch has a professional education as ship electrician. He holds a German university degree in Business Administration & Management and an MBA in Shipping & Logistics (Middlesex University London). At the University of Rostock he wrote his PhD about workable competition on shipping markets.
He has 21 years of experience in ferry and Ro/Ro-shipping at DFO and Scandlines in different positions including Business Development and Line Management. He got appointed Managing Director of Scandlines Deutschland GmbH between 2010 – 2014. Since 2015 he has been Managing Director of the Port of Rostock.