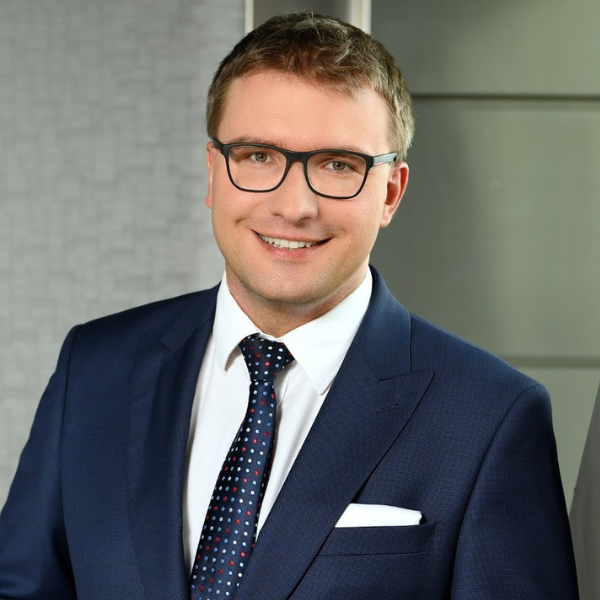 Dariusz Kryczka, Senior Associate, Ernst & Young
Manager in the field of Energy and Sustainablity Practice. Leader of EY EU Green Deal Center of Excellence. Energy & climate expert.
Dariusz has many years of experience in project management, in particular related to the energy and oil&gas industry, including international projects, strategic infrastructure investments as well as new technologies. He also specializes in International Relations, Corporate Communications, Regulations, Project Coordination, Corporate Social Responsibility and Non-Governmental Organizations (NGOs).
Energy & climate expert in United Nations Global Compact Network Poland. Substantially involved in managing projects dedicated to hydrogen, energy efficiency, financial sustainability and ESG. He provided legislative reports on the White Certificate Reform, Hydrogen Law, Green Finance, Air Quality Protection System, Onshore Wind Power Reform. He also dealt with the preparation of meetings with key partners/stakeholders and key events related to the area of energy. He was also responsible for cooperation with the European Commission on the EU Green Deal and energy transformation.
He graduated in Law and Political Science from the University of Silesia and from University of Florence on one-year LLP/Erasmus fellowship. He also completed postgraduate studies in European Energy Trading at the Warsaw School of Economics and graduated from the Academy of Young Diplomats at the European Academy of Diplomacy. Dariusz is certified by AgilePM® Foundation Examination, TSPM™ TenStep Project Manager Certification, Prince 2 Practitioner Examination and Prince 2 Foundation Examination.